Welcome
Thank you for your interest in Encore Playbills. Encore has been proudly serving the Milwaukee-area arts community for over 20 years with the highest quality playbills available. Encore publications are designed to be both an entertaining and educational resource for the audience. They enhance the theatrical experience with full color photographs, community information, and details about the arts event while also providing critical support to the arts community by providing free, ad-supported programs. With a captive audience, your advertisement is sure to get noticed. The programs are read before the show, during intermission, then again at home. We are sure you will be pleased with the response you receive from your advertisement in Encore.
SCHOOL OF ROCK
November 21- 25, 2017
Marcus Center for the Performing Arts
SCHOOL OF ROCK is a New York Times Critics' Pick and "AN INSPIRING JOLT OF ENERGY, JOY AND MAD SKILLZ!" (Entertainment Weekly). Based on the hit film, this hilarious new musical follows Dewey Finn, a wannabe rock star posing as a substitute teacher who turns a class of straight-A students into a guitar-shredding, bass-slapping, mind-blowing rock band. This high-octane smash features 14 new songs from ANDREW LLOYD WEBBER, all the original songs from the movie and musical theater's first-ever kids rock band playing their instruments live on stage. Vanity Fair raves, "FISTS OF ALL AGES SHALL BE PUMPING!"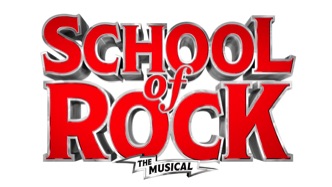 ENCORE
1718 East Menlo Blvd.
Shorewood, WI 53211
P: 414.961.0100
F: 414.961.1813
Sales:
Scott Howland: 414-469-7779
Fax: 414-964-5659